WAFERx The Project The Team Relevant Publications Presentations and Webinars Other Resources
---
---

Co-Principal Investigators
---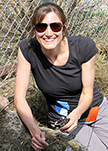 Department of Biology, Missouri River Institute, and Sustainability Program
Meghann Jarchow, PhD, is the coordinator of the Sustainability Program at USD. Her research focuses on prairie plant community ecology, sustainability pedagogy, and scenario planning.
For the WAFERx project, Meghann will be leading the research focused on visioning for a sustainable and desirable UMRB and mapping cultural ecosystem services associated with land use and land-use change in the UMRB.
She received her PhD (2012) in sustainable agriculture and ecology and evolutionary biology from Iowa State University, her MS (2005) in biology from Minnesota State University – Mankato, and her BA (2002) in biology from Ripon College.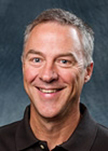 Department of Biology and Missouri River Institute

David Swanson, PhD, is Director, Missouri River Institute, and Professor of Biology at the University of South Dakota. His research interests are broadly based in the areas of avian ecology and ecological physiology and the evolution of physiological adaptation in animals (particularly vertebrates). Within these broad areas, his specific research foci include:
Patterns, mechanisms and evolution of seasonal phenotypic flexibility and adaptation to cold in birds;
Habitat use during migration and breeding for Northern Prairie birds, particularly including comparisons of natural and human-modified habitats.
Dr. Swanson will be involved in the avian biodiversity modeling sub-project of the WAFERx project, which will examine how landscape changes in the Northern Prairie region related to various BECCS scenarios will impact bird biodiversity, abundance and productivity in the Upper Missouri River Basin.
PhD Student
---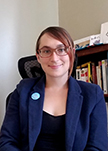 Morgan Carnes
Department of Biology
Morgan is a research assistant pursuing a Ph.D. in sustainability. Her research focuses on collecting data on social values regarding land use and ecosystem services in the Upper Missouri River Basin (UMRB). This data will be mapped using ArcGIS software called SolVES or Social Values for Ecosystem Services to determine social values typologies in areas throughout the UMRB which experience high levels of land use change.
---
Contact Us
WAFERx
Montana State University
P.O. Box 1234
Bozeman, MT 59717-1234
Outreach Coordinator: