---
Co-Principal Investigator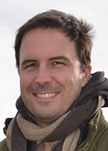 Earth Sciences Division at the NASA Goddard Space Flight Center
Ben Poulter is a Research Scientist in the Earth Sciences Division at the NASA Goddard Space Flight Center in Greenbelt, Maryland. His research is focused on understanding how terrestrial ecosystems recycle and store carbon from the atmosphere in vegetation and soils. Using ecological models, with observations from satellites, field studies and experiments, Ben's group investigates processes that span the exchange of CO2 at the leaf level, to how climate change, deforestation, disturbance alter vegetation at continental to global scales.
Ben received his PhD from Duke University in 2005, and worked at a variety of research institutes across Europe before setting up a research group at Montana State University in 2014, since the fall of 2016, Ben has been affiliated with NASA. His research is published in both the primary literature, in peer-reviewed publications, governmental reports, i.e., the IPCC and USGCRP, and also featured in various media outlets such as The Conversation and on NPR. His role on WAFERx will be to develop the LPJ dynamic global vegetation model to simulate biofuel production under various land-cover and land-use change scenarios and to provide projections for changes in vegetation cover and biogeochemistry that will be used to inform water quality, biodiversity, and energy production impacts.
---
Affiliated Researchers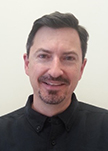 Geosciences and Environmental Change Science Center at the U.S. Geological Survey
Darius Semmens is a Research Physical Scientist in the USGS Geosciences and Environmental Change Science Center in Denver, Colorado. His research focuses on understanding how ecosystems provide value to people. Integrating biophysical modeling and spatial analysis with information from the social sciences, Darius' group develops methods and tools for quantifying the monetary and non-monetary value of ecosystem goods and services.
Darius received his PhD from The University of Arizona in 2004 and completed a postdoc with the Ecosystem Services Research Program at EPA's Office of Research and Development before joining the USGS in 2008. His role on WAFERx will be to provide guidance on the application of a cultural ecosystem services modeling/mapping tool his group has developed, and integrating results with other components of the project.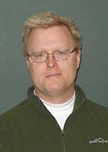 U.S. Geological Survey

Terry Sohl is a Research Physical Scientist with the U.S. Geological Survey, at the Earth Resources Observation and Science (EROS) Center in Sioux Falls, South Dakota. His research is focused on the mapping, modeling, and assessment of land use and land cover change. Past research used satellite-based imagery to map land cover for the United States, from the early 1970s when Landsat imagery first became available to the current day. Current research focuses on the use of USGS's FORE-SCE model to project landscape maps backwards and forwards in time, and assess the potential interactions of landscape change with biodiversity, water quality and flow, regional weather and climate, and other ecological phenomena.
Terry's work with the WAFERx project includes assistance with the development of landscape scenarios and projections, including how socioeconomic and biophysical drivers of change might impact land use in the region.
---
Contact Us
WAFERx
Montana State University
P.O. Box 1234
Bozeman, MT 59717-1234
Principal Investigator
Selena Ahmed