The Land Use Explorer lessons are designed for students ages 9 to 13. We originally created them to be used in an out-of-school environment and think they would be ideal for after school programs. However, due to COVID, the activities have been modified so they can be used in a group OR by a student working remotely and on their own. They could also be used by younger students, teens, or citizens of any age.
While some of the material in the lessons is specific to the region of the Upper Missouri River Basin, much of it could be applied anywhere.
Check out the Land Use Explorers Activity Book to see the lesson plans.
We have currently distributed all the kits we have available for South Dakota and Montana. Wyoming kits are still available – please contact Selena Gerace at sgerace@uwyo.edu.
We are working on funding to make more kits. If you would like to be on our waiting list, please apply here. We will contact you if we are able to provide more.

Land Use Explorers is a series of lessons and activities that help students, teachers, and citizens of all ages to better understand and think critically about what we use our lands for and what we value most about them.
The social, economic, and environmental benefits provided by our lands are innumerable--from food and energy production, to watersheds and wildlife habitats. But there are also trade-offs associated with any land use. "Land Use Explorers" focuses on topics that are key to understanding these benefits and trade-offs:
Land Use
Energy
Climate Change
Food Systems
Water
Agriculture and Soil
Biodiversity

---

The lessons in "Land Use Explorers are an opportunity for community members to learn about the research we're doing on the WAFERx project and to be involved as citizen scientists. By making and recording observations, you will be collecting valuable data that will contribute to our research.
WAFERx is a research collaborative exploring linkages between food, water, energy, biodiversity, and social systems. Our goal is to understand how these systems would be affected by new agricultural and energy systems that mitigate climate change.
Through the lessons we have developed, community members will learn about the linkages between these complex systems and will consider how different land-use choices could impact local people, communities, cultures, and ecosystems.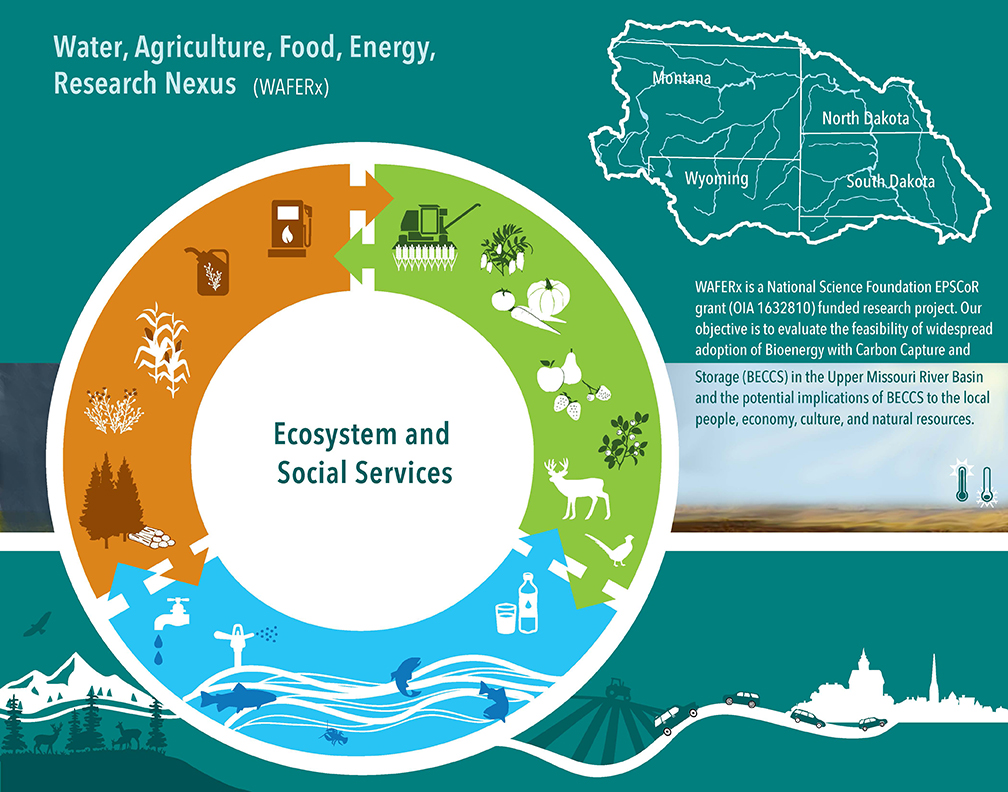 ---

We have a limited number of physical kits for the pilot test of this program. But, all digital resources are available for free download.
Land Use Explorers Activity Book
What I Value About the Land card deck activity

---

We will provide a kit for each student in your group. The kit includes lessons, activities, and scientific materials that support students in making observations and collecting data about the lands around them. The guidebook also includes instructions to help educators implement the kit.
If you would like to be part of the pilot test for this program, you will receive:
Detailed outlines for 11 activities, each approximately one hour
Citizen scientist equipment kits for up to 20 individual students
Technical support for launching the project
If your students would like, we can arrange a videoconference with a faculty member or student from the research team
All supplies and resources are yours to keep after you complete the program. Program participation and student-led data collection will be reported within the research team, and in WAFERx outreach materials.

---

If you have questions about the "What We Value about the Land" program or about the WAFERx project, please email:

Selena Ahmed
Associate Professor of Sustainable Food Systems at MSU, Principal Investigator of the MSU Food and Health Lab, Principal Investigator of the WAFERx project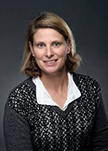 Suzi Taylor
Director, MSU Science Math Resource Center, WAFERx Outreach Team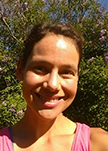 Teresa Warne
Lab Manager for the MSU Food and Health Lab, Research Associate on the WAFERx Team
---
Contact Us
WAFERx
Montana State University
P.O. Box 1234
Bozeman, MT 59717-1234
Principal Investigator
Selena Ahmed